Cartoon by A.F. Branco – http://legalinsurrection.com/tag/a-f-branco/
It's time to turn the page and wake up from the bad dream that has lasted 8 years.
MAKE WAR NOT LOVE!
Obama would rather put the U.S. on the Brink of war with Russia than accept responsibility for their election loss. Cartoon by A.F. Branco ©2017
DOG ON IT!
Some say that the latest sanctions Obama placed against Putin and the Russians for suspected hacking have no teeth.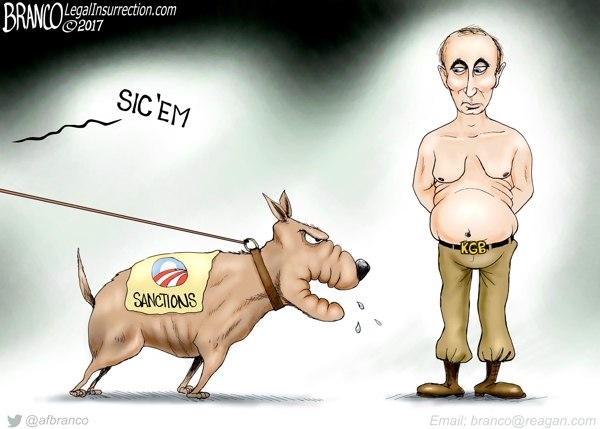 Biddin His Time!
Putin being blamed, without proof, for hacking the election, feels he may have better success dealing with Trump.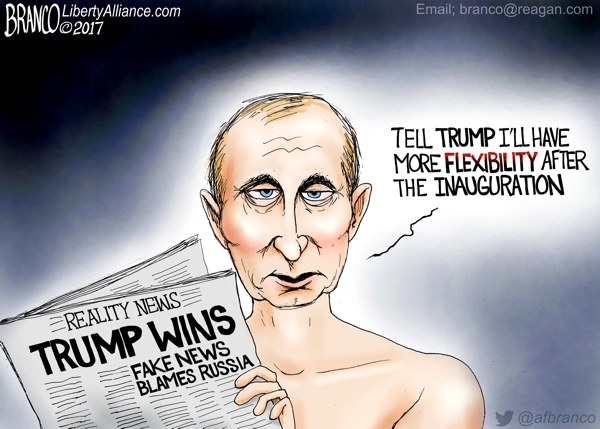 Presidential Transition!
The Presidential Transition is coming up and Obama warns President-Elect Trump not to destroy everything he has accomplished the past 8 years.

Angry Duck!
Obama's lame duck agenda appears to be lighting the fuse for destruction, a fine mess for the next president to clean up.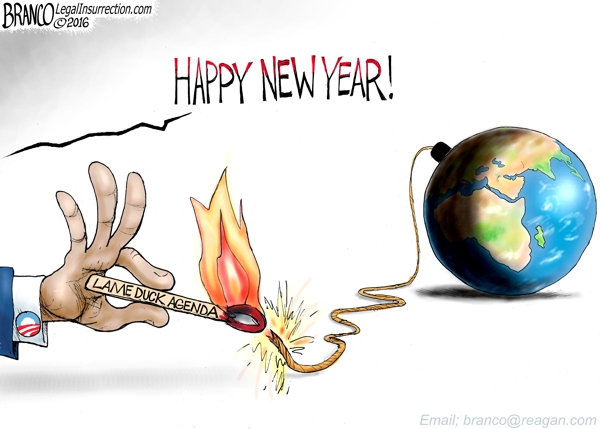 EXPOSED – NOTHING TO SEE HERE
The media continues to protect Hillary by not reporting on her corruption exposed by the latest Wikileaks revelations.